O Portal Secreto Torrent (2023) WEB-DL 1080p Dual Áudio
31/08/2023 • Nenhum Comentário!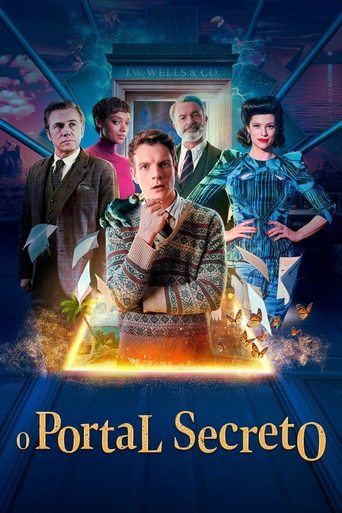 >>INFORMAÇÕES<<
Título Original: The Portable Door
Gênero: Aventura | Comédia | Fantasia
Duração: 1 H 55 Min.
Lançamento: 2023
Qualidade: WEB-DL
Formato: MKV
Áudio: Português | Inglês
Legenda: PT-BR
Qualidade de Áudio: 10 (2.0)
Qualidade de Vídeo: 10
Tamanho: 2.52 GB
IMDb: 6,1
10
Não recomendado para menores de 10 anos!
SINOPSE: No filme O Portal Secreto Torrent (2023) WEB-DL 1080p Dual Áudio, Em O Portal Secreto, Paul (Patrick Gibson) e Sophie (Sophie Wilde) são estagiários humildes e maltratados que começam a trabalhar na misteriosa empresa londrina JW Wells and Co. e se tornam cada vez mais conscientes de que seus empregadores são tudo menos convencionais. Humphrey Wells (Christoph Waltz), o CEO da empresa, e o gerente intermediário Dennis Tanner (Sam Neill) estão revolucionando o mundo da magia ao trazer a estratégia corporativa moderna para antigas práticas mágicas. Todavia, Paul e Sophie logo descobrem a verdadeira agenda da vasta corporação comandada pelos vilões carismáticos: eles desejam, na verdade, destruir o mundo da magia.
Trailer de O Portal Secreto Torrent (2023) WEB-DL 1080p Dual Áudio
VERSÃO MKV DUAL ÁUDIO
SERVIDOR PARA DOWNLOAD WEB-DL 1080p (2.52 GB)
Magnet-Link
---
ASSISTIR O PORTAL SECRETO ONLINE DUBLADO/LEGENDADO